MAC Craving & Alternatives.
I've found some pretty AMAZING lipstick dupes for you ladies and gents throughout my lipstick collection and I've been excited to share this post with you forever, but it's just taken me all this time to actually write out the post. *slaps my wrist*. I did a similar post this on Sian Marie's blog a few months ago & we'd both be eternally grateful if you were to check that post out, thanks in advance.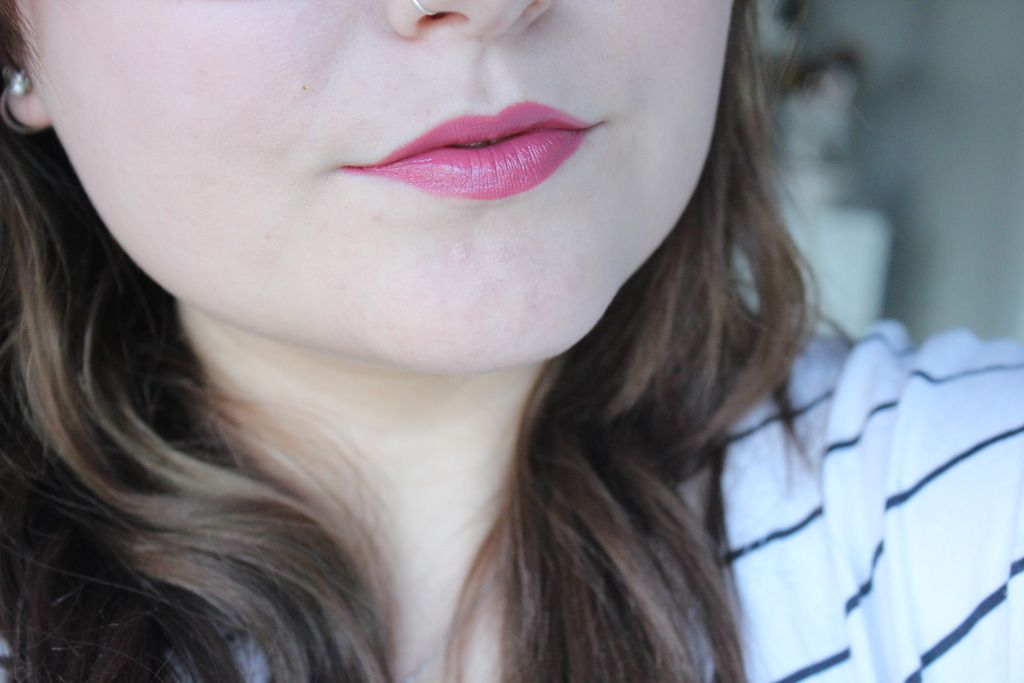 I must admit it right away I'm OBSESSED with this shade, though my MAC collection is small since this shade has been added it's almost definitely the most used, I'm just THAT in love with the colour. I just can't fault this lipstick. A mauve plum shade with an amplified creme finish, although it doesn't last all day long, it gives a pretty good fight. Leaving enough colour in my lips for at least last 4 hours? Which let's be honest, for an amplified finish that's bloody brilliant. I could seriously talk about this lipstick all day, just love, love loveeeee!?



MAYBELLINE KEEP IT CLASSY - £4.99 (DISCONTINUED)


So I know I just went OTT about how much I love CRAVING but I love Keep It Classy EQUALLY! The difference between the two is the formula. While Craving is an amplified finish, this has a much more matting effect, not 100& matte but you get me, right? It's also a pencil rather than a lipstick which I feel works perfectly for a more precise line on my lips. This pencil also has a much longer lasting time but I will put that down to the finish and formula of this pencil. I think this would be the perfect dupe for Craving but with UNDER £10 different, like BARGAIN!!!

MAKEUP REVOLUTION. KEEPS THE PLANET SPINNING - £2.50 (DISCONTINUED)


Ah, Keeps The Planet Spinning the cheapest of the three and at £2.50 aint nobody complaining. You can see from the images this is the least like Craving between the two dupes. But this is the most BARGAIN friendly alternative. The lasting time for this product is also the shortest, a much more sheen finish and quiet honestly reminds me a little of lip gloss..but if you know my dislike for lip gloss well I do still consider this a lipstick and love it all the same. I tend to use this for work, especially as it's a much more subtle mauve plum shade, it also doesn't matter too much to me if this colour wears off because it doesn't leave the stain to my lips.


As you can see from the swatches, the colouring within each lip product is a little different, you can also see the difference in formula and finish but you also can't deny how similar these are. I'll be honest, for I find MAC products worth the cost (but only when I can afford them) and love to find alternatives for all the shades for when I can't justify costs. The colour drama pencil has been my most used of the three, but then again it looks more worn out before I don't have a pencil sharpner for it, doh. And the Makeup Rev lipstick has been a favourite of mine since the day I purchased it. I love the style of the bullet and the shade, so I'm not too fussed by the lack of lasting time. I couldn't possibly pick a favourite from these three, as each have their own purpose to me. CRAVING, is perfect for those looking to pick up a high end product soon, KEEP IT CLASSY is for those who are looking for a lip pencil to try and don't mind spending that little bit extra for it & KEEPS THE PLANET SPINNING is amazing for the price and Makeup Revolution is so popular right now you can't say no!


However, this post is created from just the collection I own in my stash and the similarities I believe they have! I'm always wanting to expand my collection and I know many bloggers are thinking the exact same as me. So here's a little post for you today, I hope I've helped you find new products to test out in the future, whether it's knowing KEEP IT CLASSY or KEEPS THE PLANET SPINNING are dupes for CRAVING or you now want to purchase Craving.
Which products do you think are good dupes for each other? Or which lipsticks do you suggest I pick up next?